Top 5 Most Controversial Celebrities of 2016 and the Reasons Why?
Someone once said 'there's no such thing as bad publicity.' I think it might have been Paris Hilton in her book 'Confessions of an Heiress'. These days, however, Paris is not winning at celebrity life. In order to win at life celebrity style, you have got to get your name into the breaking-news cycle, and these days, unfortunately for her, Paris is just not news. Certain celebrities always get it right, though, and here are five who just haven't been able to stay out of the news in 2016. Some may surprise you, but let's face it, most of these celebrities are repeat offenders, or maybe just complete experts when it comes to scoring the big breaking-news headlines.
Brad Pitt and Angelina Jolie a.k.a Brangelina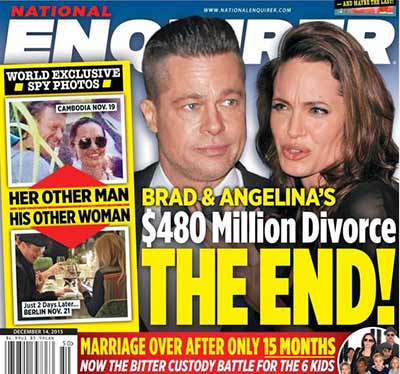 For the past decade or so, Brad Pitt and Angelina Jolie have been a Hollywood power pairing like no other. 'Brangelina', as they were christened by the gossip rags who followed their every move, were a match made in Hollywood A-List heaven, with all the wealth and glamour that entails. How we wondered at their beauty and absolute privilege, forgetting along the way, that this pairing was really no fairy tale. Right from its scandalous beginnings on the set of 'Mr & Mrs Smith, 'Brangelina' was never going to end in a happy-ever-after. If you think that, then you just don't know how the Hollywood machine works. In times past, A-List stars had 'fixers' to cover up their many misdemeanours. However, in the age of social media, have a drunken meltdown on a plane, and you'll be saying goodbye to your marriage faster than you know it. The demise of 'Brangelina' with all the speculation and gossip it invited, was undoubtedly the most shocking celebrity breaking news story of 2016. Still, these two were fun and beautiful while they lasted.
Taylor Swift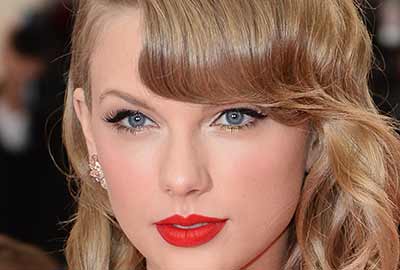 2016 was a pretty controversial year for Taylor Swift, a starlet who courts controversy like no other than perhaps her arch-nemesis Kim Kardashian. We'll delve into Kim's year of controversy later - don't want her stealing Taylor's thunder here. Taylor's controversial year mostly revolved around her boyfriends. Taylor had not one, but two highly publicised break-ups this year. First up, was Calvin Harris, Taylor's superstar DJ boyfriend of over a year. In truth, the gossip-monger in me was glad when these two broke up: they may have been a good fit, but they were just so vanilla. What was not-so-vanilla was the fall-out from their break-up. At first, Calvin and Taylor's break-up seemed like it was all going to be very amicable and boring. Then, Tom Hiddleston happened and, it turned out that the great summer fling of 2016 may have had a little overlap with Swift's previous relationship. I won't come right out and accuse this golden girl of cheating on her Scottish hunk, but all signs point to cheating minx. In any case, it now looks like Tom was a total rebound. He's since been kicked to the curb, and I'm predicting a Calvin-Taylor reunion along with a positively salacious album full of not-so-secret blind items in 2017.
Kim Kardashian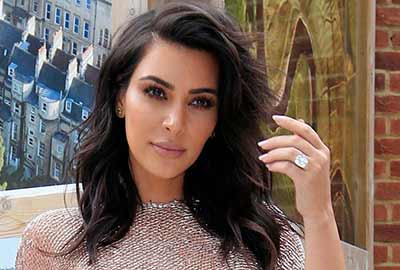 I've always gotten the impression that Kim Kardashian will do just about anything for publicity. She sold her soul to the Hollywood machine a long time ago, that's for sure. In 2016, Kim employed a number of tactics in order to keep her face on the cover of those all-important gossip magazines. In addition to posting a series of near or absolutely naked selfies, Kim also chose 2016 as the year in which she 'called-out' Taylor Swift. The great Kim Kardashian-Taylor Swift controversy of 2016 centres around a phone call, leaked by Kim, in which Taylor Swift seems to give her blessing to a defamatory Kanye West song lyric that states of Swift: 'I made that bitch famous'. Taylor's response to this whole debacle was to take the high road, and walk away. I have a feeling she's not done yet, though. In certain circles, Taylor Swift is known as a notorious mean girl - just ask Katy Perry. I'll await Taylor's revenge in 2017. As for Kim, she's been lying low following a robbery at her luxurious Parisian apartment a number of weeks ago. No evidence exists to suggest that Taylor Swift was in the vicinity at the time.
Lindsay Lohan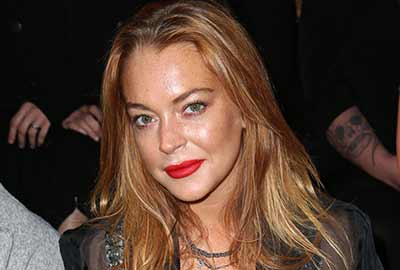 While her career might be all but over, Lindsay Lohan has somehow remained gossip-relevant in 2016. When it comes to being controversial, this girl is a pro. Nobody does staying in the news better than La Lohan. From doomed relationships to missing digits, Lohan has gifted the gossip press with stories galore in 2016. Let's start with her relationship with young Russian heir Egor Tarabasov, who at twenty-three to Lohan's thirty was Lindsay's boy-toy and sugar daddy all rolled into one. This controversial relationship met its end sometime in the summer of 2016 after Lohan called the police, alleging that Tarabasov had threatened to kill her. Lohan's relationships have always been mired in controversy, and this union was no different with alleged stories of cheating and domestic violence from beginning to end. Following the demise of her relationship, Lindsay embarked on a boating adventure, whereby she almost lost a finger, and definitely scored a couple of tabloid headlines. Currently, Lohan is reportedly on the brink of bankruptcy having failed to pay the rent on her London apartment. Let's hope 2017 is a better year for this controversial gossip queen.
Amber Heard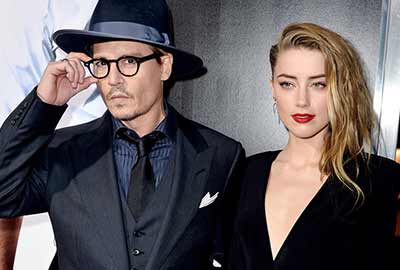 You may not have 'heard' of her before this year, but following her highly publicised divorce from A-Lister Johnny Depp, you certainly know who Amber Heard is now. Of course, nobody ever expected Johnny and Amber, who met on a movie set when Johnny was still involved with long-term-love Vanessa Paradis, to last. Twenty-Three years Depp's junior, most people figured that Amber was never in the marriage for the long haul. Rather, she was just in it for the publicity and increased name recognition that comes with courting an A-Lister. Of course, many also speculated that Amber was only ever in the marriage for the pay-off she would get when her unlikely union with Depp inevitably imploded a couple years down the line. The only thing nobody predicted was how absolutely spectacularly this marriage would end. Allegations of verbal, emotional and physical violence followed Amber's divorce filing, in what was one of the most scandalous divorces to have rocked Hollywood in years. In the end, Amber did get that pay-off, but as a testament to her character, and perhaps also to her determination to shake off the 'gold digger' tag that has followed her around for years, Heard donated her awarded millions - every last cent - to charity.